All Jewellery from Top Image is designed and created with the highest of standards. We understand the importance of each and every piece and will not under any circumstances lower our quality. All our diamonds are certified and come with a certificate, along with a valuation showing the 'retail' value of your special piece

GEMMOLOGICAL INSTITUTE OF AMERICA
Established in 1931, the Gemmological Institute of America is the world's foremost authority on diamonds, coloured stones, and pearls. GIA exists to protect all purchasers of gemstones by providing the education, laboratory services, research, and instruments needed to accurately and objectively determine gemstone quality.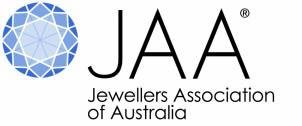 JEWELLERS ASSOCIATION OF AUSTRALIA
Established in 1931, the Jewellers Association of Australia (JAA) works to represent and protect the interests of the jewellery industry and its consumers. With a membership of around 1100 outlets, the JAA is a national organisation that covers all areas of the jewellery industry – from manufacturing, wholesaling, distribution to retail.
The JAA is proud to promote the highest standards and ethics within the Australian jewellery industry and encourages consumers to shop with confidence where they see the JAA member sign.
In the rare event of a complaint, the JAA can assist with assessing technical problems when the item of jewellery has been purchased from a JAA member. Find out more about jewellery by visiting the Consumer section of the website.